Novels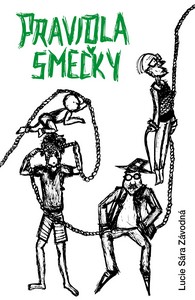 2013: The Rules of the Pack
The novel Rules of the Pack (2013) is a life story of a man who is always in the center of the attention of the women around him. Matyáš Wolf, the main character of the novel, is a little strange – he vowed to follow certain rules. If he doesn't, he faces a punishment. Together with his pack of boys, he goes through various stages of his life in the City that is fully controlled by the pack.
"As boys, we were looking for some manual to living. We wished to know how to live every moment of our lives without missing anything. We were seeking some commandments which would be our guideline for living. That might be the reason why we created The Rules which we vowed to follow until the end of our lives."
The book was published by Computer Media.