Welcome to the website of a literary author Lucie Sára Závodná.
For more information about the published books please visit the tabs above.
© Robin Závodný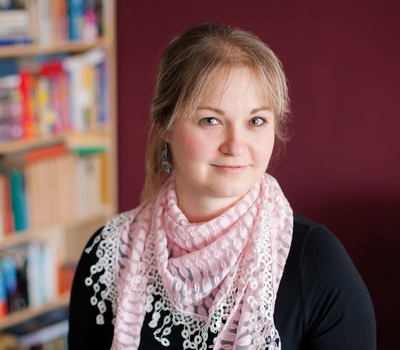 Lucie Sára Závodná was born on July 16, 1984 in Olomouc where she also finished her grammar high school. Later then she moved to Zlin where she studied at Tomas Bata University, Faculty of Management and Economics. She spent several semesters abroad – in Riga, Latvia and Trondheim, Norway. She graduated from her master in 2008, the major Corporate Economics and finished another master two years later, the major Finance. Currently she is still at Tomas Bata University as a PhD student. Her duties involve teaching, advising on bachelor and master thesis and cooperation on projects. In 2010, Computer media published her first novel called Alma mater which is set in the university setting.
Her plans for the future are very ambitious. Right now, Lucie is working on her third novel called "The rules of a pack" and would like to have at least one of her novels to be translated into foreign language. Apart from books, she also plans to write a script.
Lucie is a whole-souled traveler. Her journeys are sources of inspiration for her writings. Her hobbies are reading, music and writing of course.