Specialized Literature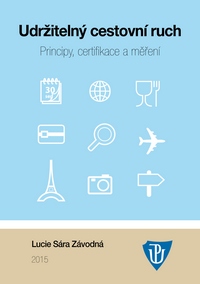 2015: Sustainable Tourism – Principles, certification and measurement
Scientific monograph entitled Sustainable Tourism: Principles, certification and measurement focuses on current topic of the sustainability application and sustainable principles in the fast growing tourism industry. The introduction presents the different definitions of sustainability and sustainable development, including the definition applied to sustainable tourism. It provides a basic overview of milestones of sustainable development, followed by the introduction of forms and types of tourism that are inherently considered as sustainable. A special chapter is devoted to the certification of sustainable tourism in the Czech Republic but also abroad. Next chapter presents the possibility of measuring sustainability in tourism in set of indicators or in indicators alone. The final chapter is devoted to the possibilities of sustainability management in enterprises and tourism destination. Monograph consists of several case studies and photos in the appendix.
---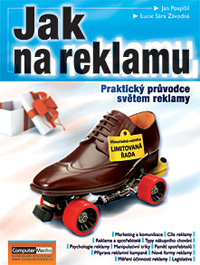 2011: How to Advertise
Advertising is a phenomenon we meet every day all around us. It is also the most efficient way of promotion for most companies. This book shows the basic information about advertising, its history and effects. It also contains concrete steps used in advertising together with simple manuals.
---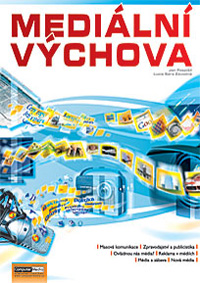 2009: Media Education
Media education is quite a new subject taught by the Czech educational system. This textbook is one of the first in its field and the first textbook in the Czech Republic with an innovative approach towards the media education. The textbook is written in a very kind, friendly and understandable way. It contains a vast number of illustrations, graphics, schemes and examples. (88 pages, published: October 2009)
2010: Workbook
The workbook for the Media education class contains various exercises, task and questions which cover all the subject matter of student's text book. All exercises are structured in the way to be as realistic as possible with a chance to be applied into practice. The correct answers to all the questions and task are described in the teacher's methodology book. (88 pages, published: May, 2010)
2010: Methodology
Methodology for the textbook Media education is based on the student's textbook but contains also some additional information, ideas for more interactive education, plenty of useful materials and much more. The informative text is accompanied by many illustrations, graphics, schemes and examples. The methodology also contains the correct answers for all the questions from the Media education workbook. (111 pages, published: October 2010)